Blueberry Hill Resort is a 4 season family friendly resort with great summer fishing, swimming, boating or hiking and excellent winter snowmobiling, or ice fishing!!
We have a playground and game room for the kids, a spacious dock area and a fish house where you can clean your day's catch.
Come and relax and enjoy the warm and friendly atmosphere of Blueberry Hill Resort. Located deep within the Wisconsin north woods, the resort rests on crystal-clear Blueberry Lake. It is a perfect year-round resort, that offers something special for every vacation ... it is a place that is a relaxing place to unwind whether you are looking for a fun family retreat or a hunting and fishing adventure.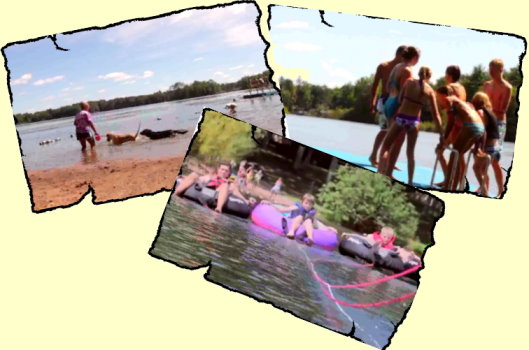 Blueberry Hill Resort has a wonderful beach with playground, easy access boat landing, fish house, clean bathrooms/shower house, and Laundromat.

Vending machine (pop, candy, and snacks) also available located by bathrooms.

All accommodations are equipped with bed linens, dishes, pots and pans, microwave oven, coffee pot and an AM/FM clock radio. For your enjoyment a boat/dock slip is included.

You are invited to take a tour of our resort and campground by clicking on the buttons at the top or bottom of the page.

If you like good food in a Chicago Style, don't forget to check out Johnny B's food menu.